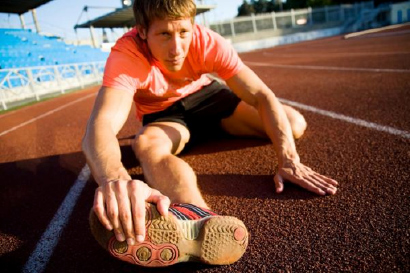 With a busy schedule, sometimes warming up can seem like the last thing you want to do before getting into the meat of your workout. You may think that without it, you'll be done faster and can move on to other things.
However, there are a several good reasons why it definitely pays off. You warm your muscles, which then contract and relax more efficiently, improving your speed and strength. While it's tough to prove injury prevention, the chances are if you are warmed up, you will be less likely to get injured.
You reduce the risk of strains and pulls by elevating body temperature, and lower the stress on your heart by dilating your blood vessels. Increasing your blood temp early in the game means more oxygen is available to your muscles, which can improve endurance. Efficient cooling, range of motion, and mental focus are also all improved during the warm-up.1
So you can reap the benefits of the warm up without wasting time figuring out what you want to do, we asked our experts what their favorite warm up routine is before doing a full body strength workout to ensure total benefit.
Best Warm Up Routine #1
Best Warm Up Routine #2
Best Warm Up Routine #3
Best Warm Up Routine #4
Best Warm Up Routine #5
What's your favorite warm up routine?