If you want to challenge yourself and your athletic performance, there's no better way than an obstacle race that's designed to push you to the limits of your physical capabilities.
We've compiled a list of the top 5 Obstacle Course Races that you can register to participate in and some of the challenges that you'll find along the way. Each race is designed differently & has different rewards and trials, so you'll want to pick which events you compete in based on your physical interests and strengths. Whether you're looking to win a medal or just want to go out and slide in some mud with friends, there's an event out there for you.
Obstacle Course Race #1 – Warrior Dash (No Longer Available)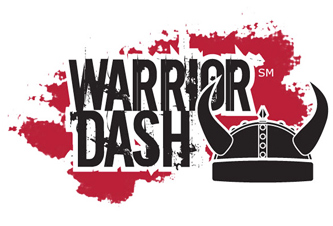 The "gateway race" for people who want to try obstacle racing: The Warrior Dash is a 5k mud run with the best after-party of all the obstacle races. Obstacles are designed to test an athlete's physical and mental limits; however, you're allowed to skip any obstacle without penalty and still receive a finisher's medal. The only repercussion is that you're disqualified from receiving any awards. Expect to have a lot of fun while getting covered in mud from head-to-toe.
Distance: 3+ miles (approx. 5k)
Obstacles: 10
Cost: $65-95
Website:www.warriordash.com
Obstacle Course Race #2 – Tough Mudder
"The world's toughest race:" Tough Mudder describes itself not as a race, but as a challenge. This is a race you can't complete alone. While each course is different, there are a few staple obstacles you'll encounter at almost every event:
Arctic Enema: a dumpster filled with ice water that you have to swim across, duck under a wooden plank, and climb out the other side before you freeze.
Electroshock Therapy: The last obstacles Tough Mudder participants face before crossing the finish line is a field of hanging live wires that can have as much as 10,000 volts of electricity. There are hay bales and deep mud pits to watch out for as you sprint to the finish.
Funky Monkey: A set of incline & decline monkey bars slicked with mud and butter that cross a cold pit of water. Lose your grip and you'll get wet.
Everest: A quarter-pipe covered in mud and grease that you must run up and over before you can move onward.
Distance: 10-12 miles
Obstacles: 25+
Cost: $90-200
Website: www.toughmudder.com
Obstacle Course Race #3 – Spartan Race

"A true test of will:" as described by ESPN. Spartan Races vary in distance (anywhere from 1 mile to a full marathon) with obstacles inspired by Spartan training, Navy Seal training, and American Gladiator. Participants don't receive a course map before the race, so they have to be prepared for anything. You'll find fire, water, and barbed wire among the obstacles – and the race finishes with a field of Gladiators whose only job is to knock you down with their pugil sticks. These events are timed races, so if you fail to complete an obstacle you must complete 10-30 burpees before moving on. If you finish in the top 3, you receive free entry into the next level race.
Newbies to obstacle racing should start with a Spartan Sprint to get a feel for the event, then challenge themselves with the Super Spartan, and thereafter the Spartan Beast. Complete all three distances in a calendar year and you'll be admitted to the Spartan Trifecta Tribe.
| | | | |
| --- | --- | --- | --- |
| Spartan Sprint | 3+ miles | 15+ | $60-100 |
| Super Spartan | 8+ miles | 20+ | $95-145 |
| Spartan Beast | 12+ miles | 25+ | $110-205 |
Website: www.spartanrace.com
Obstacle Course Race #4 – CMC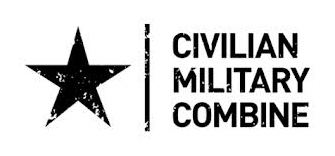 The event that levels the playing field: CMC competitions challenge an athlete's strength, endurance, and agility. It is comprised of two parts:
"The Pit," which involves three strength movements—a push press, kettlebell swings, and jump-over burpee box jumps.
A 5-7 mile obstacle course run that has as many as 27 military-style obstacles.
Designed to level the playing field between strength and endurance athletes, CMC events have the reputation of determining who is the best athlete overall.
Distance: "The Pit" & 5-7 mile race
Obstacles: 20+
Cost: $85-160
Website: www.civilianmilitarycombine.com
Obstacle Course Race #5 – GORUCK
"The GORUCK Challenge is a team event, never a race:" Lasting anywhere from 4 hours to 4 days, the GORUCK events test both physical and mental boundaries. Led by Special Operations Cadres who teach leadership skills and teamwork to all participants, you might start an event out as a random group of individuals, but you'll transform into a tight-knit team by its end. There are no frills and no start line, and the only thing to prepare for is the unexpected. If you (and maybe your friends) want a unique challenge without the pressure of competition, this event is perfect for you.
Distance: 4hrs – 4 days
Obstacles: 7+ depending on the event you sign up for
Cost: $60-450
Website: http://goruckchallenge.com
If you decide to participate in one of these incredible events, let us know all about your experience & what you would recommend to others.
Have you completed an obstacle course race before? Any others we should add to this list?