You probably know that your triceps muscle is the large muscle on the back of the upper arm.
What you might not know is that the triceps is actually the largest muscle in your arm: it has three points of attachment since it is longer than the biceps, which has only two. So, working your triceps will contribute substantially to making your arms looks more muscled and toned.
Check out what our expert contributors recommend as the best way to train these important muscles to make your arms look strong.
Best Triceps Exercise #1: Lying Triceps Extension
Hands down, my favorite triceps exercise is the Lying Triceps Extension, also known as Skull Crushers, or French Press. I love this exercise because you get an amazing stretch on the triceps and great contraction at the top. It's like a biceps curl for your triceps. The key difference in the way I do this exercise is my elbows are pointed at a 45-60 degree angle from the ceiling – they are not pointed toward the ceiling as most people do this exercise. I also don't take the weight to my forehead on the way down, but to the top of my head. Using this form constantly keeps the entire triceps muscle stimulated, including the long, short, and medial heads of the triceps (which is comprised of three muscles). You can use an EZ bar, or a barbell, but be careful with your wrists. This is an amazing muscle builder if you are eating enough calories and protein.
– Marc Perry, CSCS, CPT
Best Triceps Exercise #2: Close-Grip Push-Ups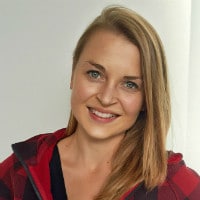 I really like triceps push-ups. This exercise comes with the added benefits of strengthening your core, chest, and shoulder girdle. There are a number of triceps exercises that I don't love because they compromise the integrity of the shoulder joint, which is the most mobile and therefore usually the most unstable joint in the body. A triceps pushup, however, encourages strength and stability in the shoulder girdle while also strengthening the chest and triceps.
Best Triceps Exercise #3: Close-Grip Chest Press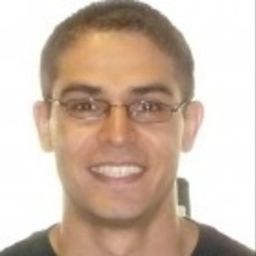 I prefer close-hand chest press for triceps strength and overall size. By keeping your elbows close to your body while performing the movement, you target your triceps ideally. Another favorite if the person doesn't have any issues with the movement are weighted dips. I also feel that if you're targeting your triceps you should include a movement that helps extend both the shoulder and elbow joint to effectively target the long head of the triceps.
– John Levya, CSCS, CPT
Best Triceps Exercise #4: Overhead Triceps Extension
One arm overhead triceps extension – either sit or stand (with an athletic stance) with dumbbell in hand in a vertical position over your head. Bend elbow, lowering the dumbbell behind your head towards the neck. Extend elbow until your arm is almost fully extended. Complete 10-12 repetitions and perform 3 sets.
– Kwesi Peters, CSCS, CPT
Best Triceps Exercise #5: Weighted Dips
The triceps aren't really an isolated system, so I wouldn't say a cable pressdown, for example, is the best choice. Functionally, the triceps work in concert with other muscle groups as they do during a bench or overhead press – the weighted dip includes a component of this by incorporating chest & shoulders into the movement. If you're new to dips, start with no weight at first. As soon as you can get 10 with your body weight alone, find a chained belt and strap on a 10 lb plate. If you really want to isolate the triceps or if you have shoulder problems that limit your ability to perform dips, then skull crushers would be my next pick. There are two main variations of skull crusher: one in which the bar is brought down to your head, and another where the bar is brought behind the head. If you're new to skull crushers lower the bar behind your head because if you don't properly gauge the distance between the bar and your head, you could end up with a broken nose.
– William Lagakos, Ph.D.