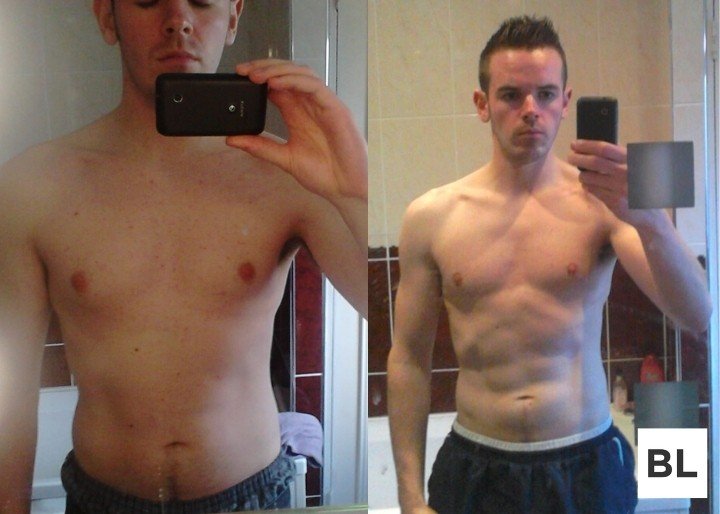 Results may vary. Proper diet and exercise are necessary to achieve weight loss and muscle definition.
I'm excited to share the following success story with you. Bryan is from Dublin, Ireland and successfully used the BuiltLean Program to transform his body. While he didn't have too much body fat to lose, he was able to lose fat and build muscle. The photos were taken 100 days apart. Bryan is now working on refining his physique to build a bit more muscle and improve definition.
He wrote the following to me below:
"Marc,
I have learned loads from Builtlean (See BuiltLean Program), thanks to the meal planning I am now able to customize my own plan from here onwards with the right knowledge. Also, I can see the error of my previous training attempts and where I was going wrong in the past. For example, learning something as simple as that the deltoid has 3 parts was something that really helped show me where I had gone wrong in the past.
As you say, the right training with the right diet brings dramatic results, and I hope to "dramatize" my results further again. Builtlean for me has been like a gateway to my fitness goal and it's great to know that however my future results go, I always have this option to achieve a slim and lean physique."
-Bryan