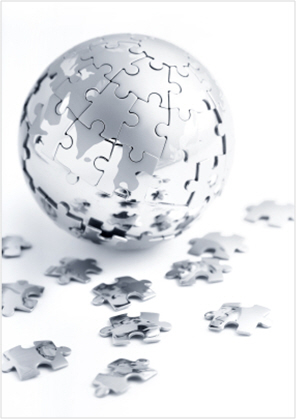 I believe body transformation requires developing healthy habits to replace unhealthy habits. You may feel overwhelmed with all the suggestions I make on this website to improve your health and achieve a leaner body. My advice: Divide and Conquer. Let me explain…
As I've followed the entrepreneurial path the last couple years, at times I feel completely overwhelmed by all the various tasks and projects I need to complete. But when I break apart the tasks by prioritizing (divide), then complete them over time (conquer), managing a business becomes a lot more well, manageable. If you apply this same "divide and conquer" approach to improving your health, then changing your habits and striving for optimal health is far more achievable.
Here are three examples of people I know who (1) focused on their unhealthiest habits (prioritized), (2) then made small changes over time that added up to impressive results:
1) I had a friend who was just about addicted to Coke and would drink 2-3 cokes per day. He slowly cut them out of his diet, added moderate exercise and dropped 20 pounds. 3 Cans of Coke per day is close to 3,000 calories per week, which is 500 calories shy of 1 pound of fat (1 pound of fat = 3,500 calories).
2) A close friend of mine ate Lemon Drops Candy about 1-2x per week and would drink Arizona Iced Teas like water. What he didn't realize is that only 4 Lemon Drops are 13g of sugar and 60 calories and he'd probably have at least 20 of them in a sitting. Only 1 bottle of Arizona Iced Tea with lemon is 59g of sugar (that's 15 teaspoons of sugar!) and over 230 calories. He also jogged frequently with almost no strength training. He cut the sugar out over time, added in some strength training, and dropped 15 pounds of fat in the next couple months. His physique looks much more impressive and he can now complete 70 pull-ups in a single workout.
3) I have a client who almost entirely cut out alcohol, then started eating breakfast, then started eating cleaner foods (less processed foods etc.), worked out consistently with cardio 1-2x per week and strength training 2x per week, and now he's down about 15lbs of fat and counting. Prior to us working together, he had significant trouble losing any weight.
Here are some ideas to making small changes over time:
• Limiting alcohol (maybe slowly drop the number of drinks per week)
• Limiting sugary drinks, replacing them with water
• Committing to 1 session of exercise per week, then 2, then 3 and so on.
• Shifting carb sources from processed to natural (white bread to multi-grain)
• Fatty meats to lean meats
• Adding more vegetables (I still need to work on this), or fruits to your diet
• If you only do cardio, adding in 1 strength training workout per week, then two
These examples are just the tip of the iceberg, but I'm just trying to give you some ideas to help make changing your habits and striving for optimal health more manageable.
By making small changes over time there's no doubt you will reach your goals!
P.S. Do you have any habits you changed that helped you improve your body?