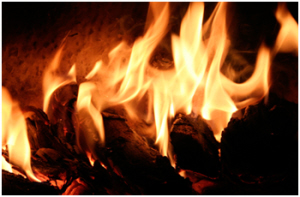 Eating fewer calories than you burn is required to lose weight, which is known as energy balance.
Controlling calorie intake is so important because if you eat more calories than you burn, you gain weight, and if you eat fewer calories than you burn, you lose weight.
So how do you accurately measure your calorie burn? Is a simple calculation really good enough?
What Is Your Calorie Burn?
Your calorie burn is the sum of three components:
1) Basal Metabolic Rate (BMR) – This is how many calories your body burns at rest. Even while you rest, your respiratory system is operating, digestive system, and other body processes that require energy (i.e. burn calories). Your BMR represents roughly 65% of your total calorie burn.
2) Activity Level – This is how many calories you burn that requires physical movement, or when your body is in motion. The more active you are, the more calories you will burn. Activity level represents roughly 20% of calorie burn, which depends on how active you are of course.
3) Thermic Effect of Food – Digesting food requires energy, but typically the thermic effect of food only adds up to about 10% of the total amount of calories you burn.
Calorie Burn Method #1: Harris Benedict
Most calorie burn calculators found on the internet use the Harris Benedict (HB) method, which takes into account your age, weight, height, and sex to arrive at your BMR. But we still have to figure out your activity level, so that BMR value is multiplied by an "Activity Multiplier" to get your total calorie burn (see equation at bottom of post). The thermic effect of food is already reflected in your BMR calculation.
Notice that the HB method does not take into account your body composition. Individuals with more muscle tend to be more metabolically active and burn more calories. The HB method overestimates calorie burn for individuals with a high body fat percentage and underestimates calorie burn for those with low body fat (and thus more muscle). While it's not perfect, the HB method is a very helpful starting point.
Calorie Burn Method #2: Katch & McArdle
The Katch and McArdle (KA) method takes into account your body composition to arrive at your BMR and for that reason is considered to be more accurate. The KA method uses the same activity multiplier as the HB method, but has a big downside of its own. The KA calculation depends on your body fat measurement, which may not be accurate (depending on what type of body fat measurement you are using). I would definitely take the KA method over the HB method, but they usually only vary for the average person by a few hundred calories on the high end (for KA equation, see bottom of post).
Calorie Burn Method #3: Measure BMR & Activity Level
A more precise way to measure your BMR is with a metabolic analyzer. If you fear you have a very slow metabolism, this may be a smart idea for you. How it works is you breathe into a tube for around 10 minutes and the analyzer gives you a reading. Because a Metabolic Analyzer can cost thousands of dollars, it's best to try to find a nutrition practice, or hospital that charges for the test per reading (usually around $150). Even the metabolic analyzer has its drawbacks because your BMR can fluctuate depending on a number of factors. Still, it's considered the gold standard of BMR measurement.
The best way to measure your activity level is using a calorie tracker like a FitBit, which attempt to measure your movement with accelerometers. None of these trackers is scientifically proven to accurately measure calorie burn and they range in price from $99 to $299. A couple challenges these trackers face is measuring your calorie burn when cycling on a bike, or weightlifting. I think these calorie trackers are definitely interesting and have potential, especially as a motivational tool to help people to get off the couch.
So how the heck do you accurately figure out your calorie burn if your BMR is a moving target that's tough to assess and your activity level is just as challenging? In my opinion, starting out with the HB/KA methods will give most people a very good idea of calorie burn, but ultimately you need to validate them with measurable results (i.e. weight loss, or weight gain).
Calorie Burn Equations
Harris Benedict Method
BMR Men: = 66 + (6.23 X weight in pounds) + (12.7 X height in inches) – (6.8 X age)
BMR Women: = 655 + (4.35 X weight in pounds) + (4.7 X height in inches) – (4.7 X age)
Katch & McArdle Method
BMR (Men + Women) = 370 + (21.6 * Lean Mass in kg)
Lean Mass = weight in kg – (weight in kg * body fat %)
1 kg = 2.2 pounds, so divide your weight by 2.2 to get your weight in kg
Activity Multiplier
(Both HB + KA Method use same activity multiplier)
Little or no exercise, desk job = 1.2 x BMR
Light exercise, sports 1 to 3x per week = 1.375 x BMR
Moderate exercise, sports 3 to 5x per week = 1.55 x BMR
Heavy exercise, sports 6 to 7x Per week = 1.725 x BMR