If you're like most people, you sit down a lot; at work, on your commute, and at home on the couch. You also spend some time hunched over your smartphone.
The cumulative effect of these habits may be impacting your posture and health more than you realize. While the topic of posture does not get much attention, recent research shows your posture can change your hormonal balance and have a direct impact on your mindset and career success.
So how do you improve your posture? The title of this article may sound far-fetched, but one simple tip can help you improve your posture in less than 5-seconds, more like 1, or 2-seconds.
Here's The Posture Tip:
Pretend there's a string attached to the rear top of your head pulling you straight up toward the ceiling so that it feels like you are getting lifted off the ground.
Try applying this tip right now. Stand up and pretend the string is pulling you off the floor. Think about how you feel as this happens and the changes in your body.
What May Happen When You Apply This Posture Tip
When you apply this tip, several postural improvements may happen at the same time. For more detail on each postural problem, check out: 5 Common Posture Problems & How To Fix Them.
1) Head & Neck Straighten
Instead of your head protruding forward, your head drops back and your neck becomes straighter. Your ears become aligned closer to the midline of your shoulder.
2) Shoulders Align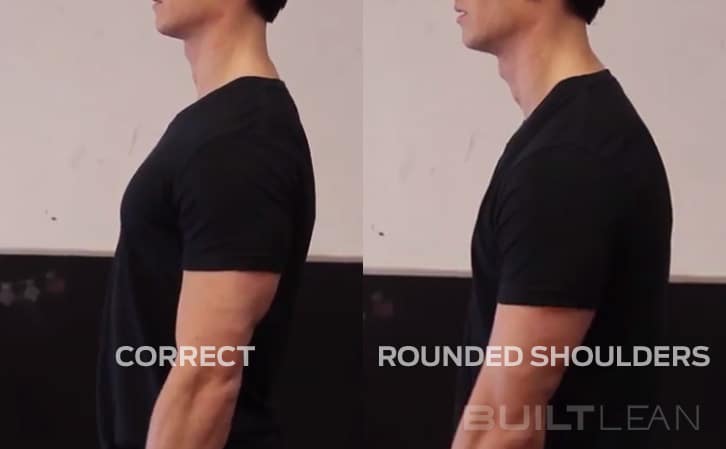 Your shoulders drop back down and away from the ears, instead of rounding forward. Your arms and hands settle toward your sides, not over the front of your legs.
3) Hips Become More Neutral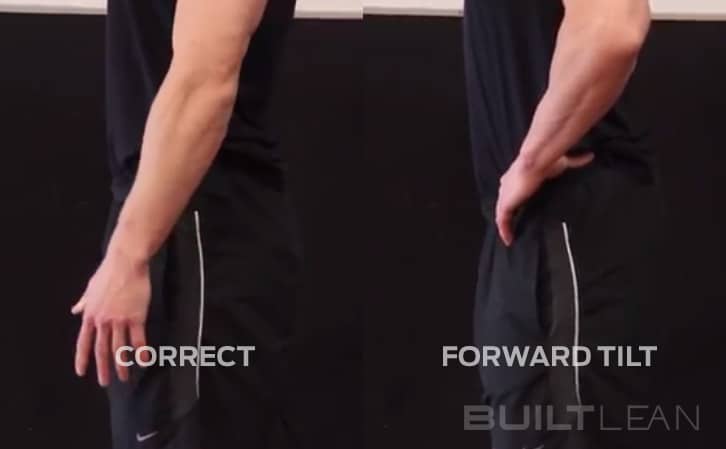 Your hips may become more neutral, instead of being excessively rounded forward, or backward.
4) Knees Straighten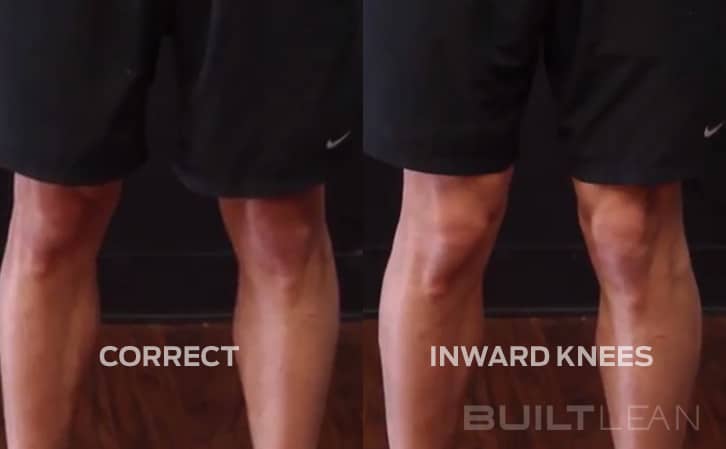 Instead of your knees rotating outward, or inward, they may straighten.
5) Foot Arch Rises
If you have flattening feet like most busy professionals, this tip may help you restore more of an arch to your feet.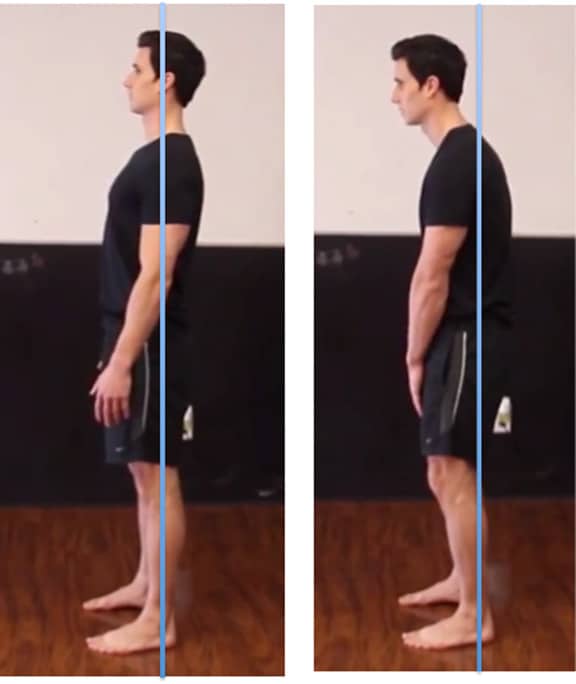 Notice in the left photo above how the line starts at the bone on the side of my ankle (called the malleolus) and extends up my body through my ear lobe. On right photo, my head, shoulders, and even hips are forward of the line, which are common posture deviations.
While this simple posture tip can be useful to help you experience what proper posture feels like, it will likely not correct postural deviations you may have. Furthermore, some of the preceding corrections may not occur when you apply this tip.
Ideally, correct posture should be held subconsciously, which may require a lot more time and effort to attain. Sustainably improving posture can be a complex topic that is explored in depth by organizations like the Posture Restoration Institute (PRI). I think the first place to start is to get your work station set up ergonomically.
How Posture Directly Impacts Your Career Success
It may be hard to believe, but posture directly affects your mindset, career success, and even your hormones!
Social psychologist Amy Cuddy from Harvard Business School found that people holding a high-power pose for just two minutes,
"…experienced elevations in testosterone, decreases in cortisol, and increased feelings of power and tolerance for risk; low-power posers exhibited the opposite pattern."1
In her TED Talk about the power of body language, Amy noted that:
"…our bodies change our minds, our minds can change our behavior, and our behavior can change our outcomes."2
Clearly, posture is important in our lives. I do hope this simple tip can help you feel a little more confident and energetic.
I hope to explore how to sustainably improve your posture and loosen up stiff muscles and joints in future articles and videos.
What do you think of this tip? Did it improve your posture immediately?