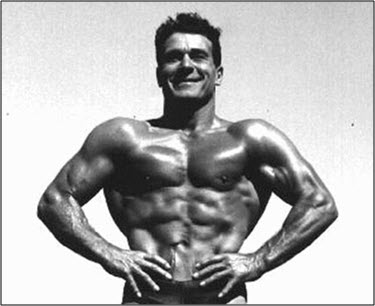 On January 23, 2011, Jack LaLanne died of respiratory failure at the age of 96 due to pneumonia at his home in Morro Bay, California.
When I first heard the news from a friend, I was speechless. Jack was the fitness icon who seemed like he would live forever, and he was even quoted as saying, "I can't die, it will ruin my image".
Jack Lalanne's words in his famous "The Jack Lalanne Show" in the 1950's hold as true today as they did back then. In fact, if you watch his videos (I have a sample video clip below), you will be struck by the quality of the information, his intense passion for fitness, and how far he was ahead of his time. He is a fitness icon who stood strong by focusing on the basics that really matter. He had an uncanny way of crystallizing what's really important to your health, as you'll see from the memorable quotes below.
I've compiled below key facts and information about Jack Lalanne as a tribute to his life and accomplishments. His legacy has left an indelible mark on fitness around the world and his spirit will endure for years to come.
Jack Lalanne Facts
Created the first Health Club & Spa in 1936. He built 200 health clubs and spas around the world, then licensed them in 1980 to Ballys Company, later renamed Ballys Total Fitness.
Created "Jumping Jacks" as a light aerobic warm up
Developed the first Leg Extension Machine, Cable/Pulley machines, and Calf machines
Authored 10 books on health & fitness and dozens of "self help" pamphlets
Encouraged women to lift weights in the 1930's
"The Jack LaLanne Show" was the longest running television exercise program
Inventor of the Jack Lalanne Power Juicer, which has sold millions of units
www.jacklalanne.com
Jack Lalanne Strength Feats
Here are just a few of the dozens of impressive strength feats he has completed in his life:
1956 Age 42: Set a world record of 1,033 pushups in 23 minutes on You Asked for It, a TV Show with Art Baker.
1958 Age 44: Maneuvered a paddleboard 30 miles, 9-½ hours non-stop from Farallon Islands to the San Francisco shore.
1974 Age 60: Swam from Alcatraz Island to Fisherman's Wharf, for a second time handcuffed, shackled and towing a 1,000-pound boat.
1980 Age 66: Towed 10 boats in North Miami, Florida filled with 77 people for over a mile in less than 1 hour.
1984 Age 70: Handcuffed, shackled and fighting strong winds and currents, towed 70 boats with 70 people from the Queen's Way Bridge in the Long Beach Harbor to the Queen Mary, 1 ½ miles.
Jack Lalanne Awards

Here are just a few of the dozens of awards he has received:
Dwight D. Eisenhower Fitness Award
Hollywood Blvd. Walk of Fame
Lifetime Achievement – State of California Governor's Council on Physical Fitness
Y.M.C.A. Impact Award
California Hall of Fame
Jack Lalanne Inspirational Quotes

The often quotable Jack Lalanne has tons of great quotes known as "Lalanneisms". Here are a few:

"Exercise is king, nutrition is queen, put them together and you have a kingdom!"

"Better to wear out than rust out."

"If man makes it, don't eat it."

"Ten seconds on the lips and a lifetime on the hips."

"It's not what you do some of the time that counts, it's what you do all of the time that counts."

The last quote is my favorite, because optimal health in my mind isn't a workout, or eating well occasionally, it's a lifestyle. It always will be. Jack, as I'm sure you can tell from some of the quotes above is a funny, likeable guy. When he turned 93, he said his feat of strength was going to be "towing my wife across the bathtub."
Jack Lalanne on Happiness
It's hard to choose just one of Jack Lalanne's videos, but the following recorded in the early 1950's embodies his positive, "can do" spirit and passion to "help people help themselves" feel better, look better, and live longer, which was his lifelong mission:
Jack Lalanne Video on "Sugarholics"
More Jack Lalanne Videos on Youtube
I think it's safe to say his legacy will live on for years and years to come.