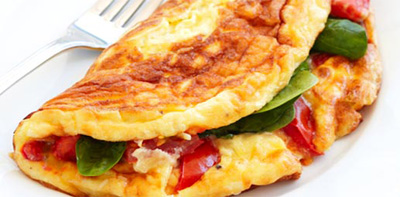 What to eat, when to eat, how much to eat…when you're trying to do exactly the right thing for your body, sometimes even simple things seem to get complicated quickly.
One of the topics we see a lot of questions about is what to eat before working out so that you have enough energy to complete an intense routine, but don't feel sick or bloated from the wrong type of meal before hitting the gym.
With five experts weighing in on the topic, hopefully you'll find a suggestion that will work for you if you're searching for that perfect combination to fill you up and keep you going healthy before you exercise!
Best Pre-Workout Meal #1 | Fruit Before A Workout
Best Pre-Workout Meal #2 | Simple Wrap
Best Pre-Workout Meal #3 | Grass-Fed Beef
Best Pre-Workout Meal #4 | Light Sandwich
Best Pre-Workout Meal #5 | Turkey, Spinach, Tomato Omelet
If you find a favorite meal from among these, please let us know what worked for you.